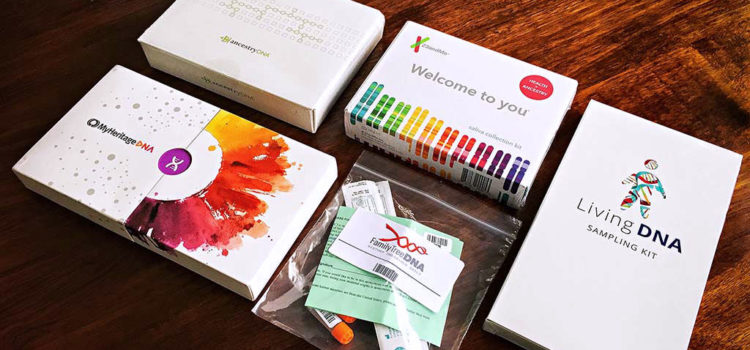 For centuries, genealogists have relied on oral and written records to trace their family trees. But around the year 2000, the age of genealogical...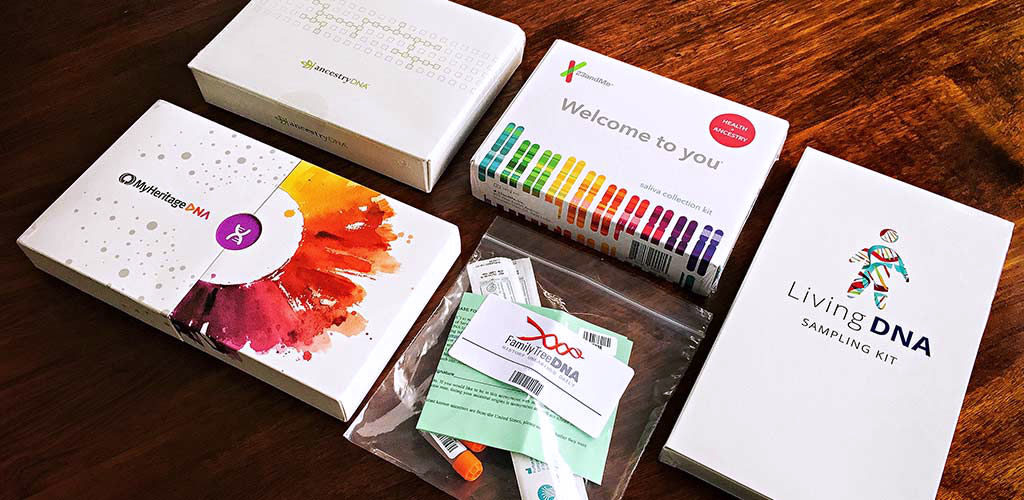 For centuries, genealogists have relied on oral and written records to trace their family trees. But around the year 2000, the age of genealogical DNA testing was launched. This provided genealogists and family historians with an opportunity to use well-established scientific methods to prove relationships and ancestry.
Ready to take an ancestry DNA test to better understand your family's past, but aren't sure which one to choose? You're not alone. Several excellent DNA tests for genealogy are now available for a reasonable cost, but picking the right one for you can be very confusing. Which DNA test is best?
23 and Me
Called 23andMe as a nod to each person's unique set of 23 chromosomes, 23andMe is the only kit in this lineup to offer health screenings aside from autosomal testing.  Fill the tube with your spit, send it back for testing, and get your results in 6-8 weeks. Results are kept indefinitely, so you can log on at any time to see or update your family tree.
23andMe's health tests can give valuable information about genetic illnesses, health risks, carrier status on health conditions, or traits that may run in your family — providing you with an important heads up about any checkups you may want to schedule.
23andMe is possibly the easiest to find, sold at retailers like Target as well as Amazon and 23andMe.com. Though the starting price on these sites is $29.99, the lab fee will add up to either $69 or $169 — $10 cheaper than the base price on 23andMe's official website, depending on if you choose just the ancestry test or add the health screening to that.
MyHeritage
If you're balling on a budget and are only looking for the autosomal testing, MyHeritage could be the DNA test for you. First timers may also find this kit the most appealing as it is the most user-friendly. Swab the inside of your cheek with the provided tool, send it back for testing, and have your results in 3-4 weeks. Results are kept for 25 years.
MyHeritage is said to be the fastest and cheapest test, usually sending results back to participants in 3-4 weeks and not requiring a monthly-paid subscription to access results. MyHeritage also pulls from 42 graphic regions, the  behind AncestryDNA and Living DNA. DNA can be linked online to create a family tree, and there is an option to upload raw data — so if you've gotten some sort of genealogy tests done before or have outside genetics information that you'd like to use, it can easily be included in results.
Ancestry.com
AncestryDNA makes it easy to explore your ethnic origins but can't differentiate between maternal and paternal lineages. This test is great for tracing your ethnic roots and finding living relatives.  Though all of the DNA services provide broadly similar results for ethnic origins, AncestryDNA presented this data in a clearer manner and placed the information in a useful historical context.
For people seeking distant cousins or even biological parents, the company's claimed DNA database of 10 million customers—twice the size of its closest competitor's—increases the odds of successful matches. Unlike the other services we tested, however, AncestryDNA cannot track your maternal and paternal heritage independently or trace your ancient migration path out of Africa. Ancestry.com also is one of the most affordable DNA tests out there, usually $99 but currently offering a holiday special for only $59!
Family Tree
Family Tree is a data trove for genealogists with a bigger budget. It has options for highly detailed analysis of maternal and paternal lineages. But the cost for the genealogist-oriented add-ons can add up quickly. Family Tree DNA offers a more comprehensive suite of testing options than any service we evaluated, with additional tools that should satisfy genealogy buffs looking to explore their connections to early human migration or find relatives from one particular side of their family tree.
As you would at a good sushi restaurant, however, you'll want to watch your bill. Family Tree DNA's à la carte approach can quickly add up; you can easily spend more than than three times the testing cost of our main pick.
Living DNA
Living DNA is a UK-based genomics firm that offers autosomal DNA data, as well as a breakdown of matrilineal and patrilineal lines. DNA data is gathered through a mouth swab. We liked how shipping for the test kit is free.
If you're looking for a DNA service that can match you to other possible relatives throughout the world, Living DNA is not the service for you. While Living DNA is beginning to build up a family match database, there's nothing there now to work with.
On the other hand, Living DNA's test is quite comprehensive if you're researching your background without regard to finding long-lost cousins. The company tests 638,000 autosomal SNPs, 22,500 Y chromosome SNPs and 17,800 X chromosome SNPs, along with 4,700 mitochondrial SNPs.
Of particular interest to those looking backwards throughout their history, Living DNA tracks DNA to 80 geographic regions, and, for those of you with a UK family history, can even can provide an map of where your ancestors lived on the islands.