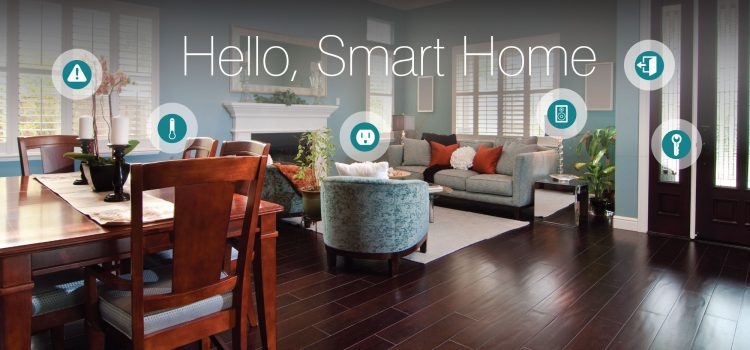 From smart thermostats to automated lighting and everything in between, there's no question that innovative, Internet-enabled technology can make a home more fun, convenient...

From smart thermostats to automated lighting and everything in between, there's no question that innovative, Internet-enabled technology can make a home more fun, convenient and safe. What you may not know, however, is that it also represents a potentially valuable investment. Im going to take a$7000 investment to smart home upgrade to increase my homes value by $25000. Lets look at how I spent it and what value it brings.
Appliances
I started with replacing the refrigerator and stove, with smart appliances.
for a combined $4300 I installed the Samsung Family Hub 2.0 wifi enabled fridge and  the Self-Cleaning Slide-In Gas Convection Range both in stainless steel of course. considering I was going to have to spend $2000 anyway on these appliance the extra money to purchase the smart appliance is well worth it for the wow factor alone.  
Samsung Family Hub 2.0 Refrigerator
The Samsung Smart Fridge is really cool, looks great, creates shopping lists and lets me see inside from anywhere with 3 built-in cameras. It  also set expiration notifications to make sure everything is fresh. Plus it has Bixby built in for a digital voice assistant right in the kitchen, I've always wanted to talk to my refrigerator.
Samsung Self-Cleaning Slide-In Gas Convection Range
The stove looks like something you would see in a professionals kitchen, its no joke.  There are cooking options with the intuitive guiding light controls. This lets you program your favorite recipes, plus easily control temperature and  time settings. Wi-Fi connection gives you real-time alerts and control the cooktop and oven remotely. You just have to  download the app for iOS or Android devices.
I was able to get both devices with a bundle package at best buy, factoring the money I was going to spend anyways im only out ($2130)
Lighting
Next step set the mood, for 3 main light switched I installed the Brilliant Smart Panel. With the digital touch screen or simple verbal commands, this switch can control your homes lights, air conditioning, intercom system, video surveillance, music and has a built in camera and even the ability to make video calls.
I replaced all light bulbs with Phillips Hue Smart Lighting, this will allow the lights to be controlled from the 3 smart-panels, with the color bulbs setting different lighting and the colored light strips in the kitchen.
This has added a great wow factor, adding in the Sonos speakers already through out the house. I can set music and lighting with just a shout. ($1000)
Little Things
The Smart Panel for Brilliant can control a lot of smart devices, so I upgrade my thermostat to the Nest, a Smart lock from August, Skydrop 8-Zone Smart Sprinkler Controller, Smart Security Video system from Nest with a video doorbell and an Amazon Eco Show for Alexa integration with all the new devices. ($1500)
Bathrooms
This home has 2 bathrooms so I've updated both toilets to the Smart 1 Piece by OVE. Little expensive, but a heated seat, warm bidet water, and air drying features are a big sell for small price. This looks great and comes with a remote control. You can adjust the power and temperature right from your remote.
I also updated the 2 shower-heads and added the Moen U Shower Smart Home Connected Bathroom Controller. The Moen U integrates smart temperature control, timers and also an app. You can even pre-time your morning shower, walk yourself to the bathroom and it turns on automatically as soon as it senses your presence!
I have effectively updated my home and prepped it for sale. With these little upgrade I have moved my home from the bottom end of its appraisal to the top by making it a cutting edge smart-home and increasing my value and netting me an extra $18, 000 after the sale.