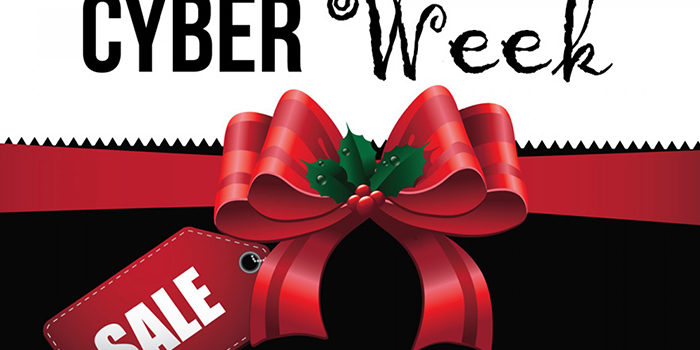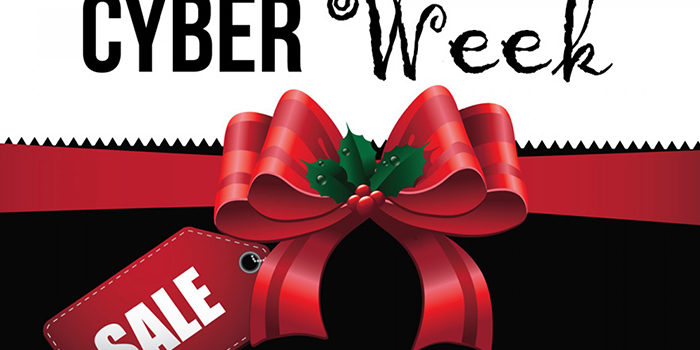 We've checked in with some of our most retail savvy resources to discover what the best deals of the year are going to be...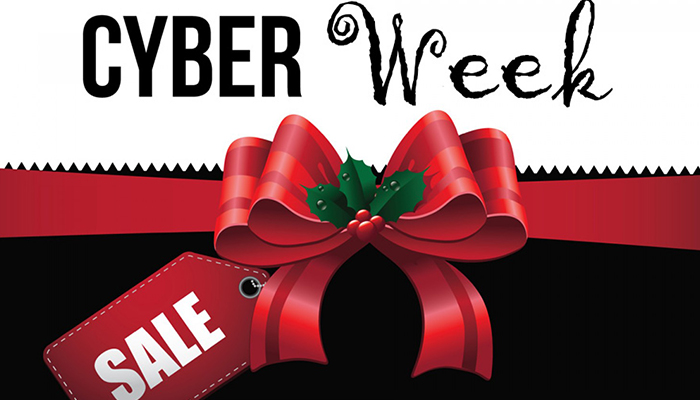 We've checked in with some of our most retail savvy resources to discover what the best deals of the year are going to be this Cyber Week.
Look to the Past
If you want to know what to expect for Black Friday this year, you'll want to look back to the deals offered in 2018. Each year, retailers keep their sales consistent, offering the biggest bonuses and markdowns on the hottest, most sought after products of the year. Last year, retailers released a host of incredible discounts – and those specials were unveiled as early as November 9th. Some of the top deals shoppers scored included:
• iPhone + Gift Card Offers: Customers who purchased an Apple iPhone X, iPhone 8, or iPhone 8 Plus received a $300 Walmart gift card.
• Samsung Galaxy + Gift Card Offers: The popular Samsung Galaxy Note 8, Galaxy S8, and Galaxy S8 Plus came with a $300 Walmart gift card.
• PlayStation Bundle Discount: Buy a PlayStation 4 bundled with GranTurismo Sport and a virtual reality set for $100 off.
• Smart LED TV Discount: A Sharp 55" 4K Smart LED TV was discounted down to just $298.
Apple
While Apple doesn't normally jump into the Black Friday pool with both feet we expect this year to be a little different. In the last month, Apple has released a series of more affordable iterations of their most popular products.
Apple has released their newest budget 10.2inch iPad starting at just $330. Add in the $100 apple pencil and you have a high-end portable tablet that can basically replace a laptop for a fraction of the past price.
High Tech Smart Speakers
Smart speakers have been some of the hottest Black Friday sellers in recent years, especially now that big names like Amazon and Google are essentially all-in on the connected home. Expect more of the same for shoppers in 2018, with lots of deals on Alexa and Google Assistant gadgets, smart thermostats from names like Nest and Ecobee, home surround sound smart speakers, connected lighting kits, video doorbells app-enabled robot vacuums… you name it.
Brand New Smartphones
Some of your favorite new phones might be receiving discounts this Black Friday. In 2019 Samsung has released updates to its flagship S10 Galaxy and Note series phones. Even if you're not due for an upgrade, the full retail price of the Galaxy S9 dropped below $600.
Brick and mortar retailers are known to offer $300-$400 gift cards for the most popular brand phones from Apple, Samsung and Google. Like the consumer, these brands know that black Friday is a time where people consider investing in things they hadn't considered before.
High Definition Televisions and Gaming
Is your living room due for an upgraded TV? Black Friday is historically the best to pull the trigger and purchase your new TV. Last year large retailers had 55-inch 4K displays as low as $300. Those kinds of prices were around $200-$300 off of MSRP. A lot of retailers even used those huge TV discounts as one of the biggest draws to shopping in their store during the huge holiday sales. However, if you're upgrading to 4k, make sure that you have all the right gear to enjoy your entertainment in 4K.
That means the correct HDMI cables, entertainment players. Walmart has advertised that they'll be offering the all-new 1TB Microsoft Xbox One S All Digital Edition V2 for just $199. Walmart has also announced that they'll be offering a Nintendo Switch plus a game of your choice for $329. If you'd like a budget streaming solution, Amazon usually discounts their fire stick tv line from black Friday through Cyber Monday. They're also known to offer generous discounts on amazon branded smart TV's to bring people into the "Prime ecosystem."