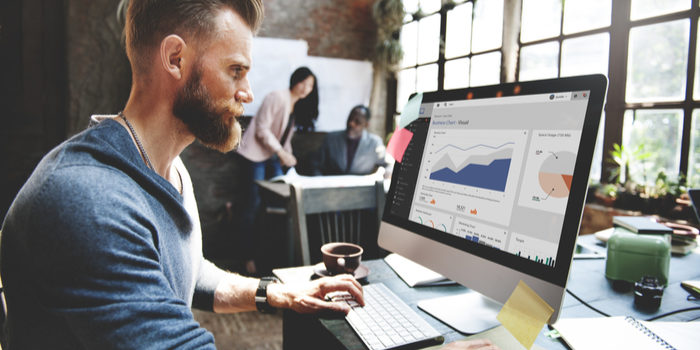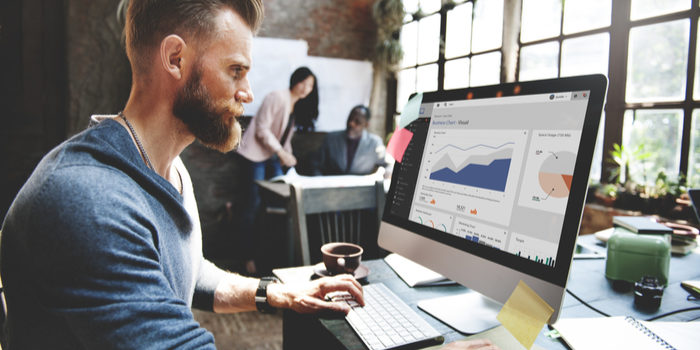 We're far from the days when taking out an ad in the local newspaper and hoping word of mouth was enough to keep your...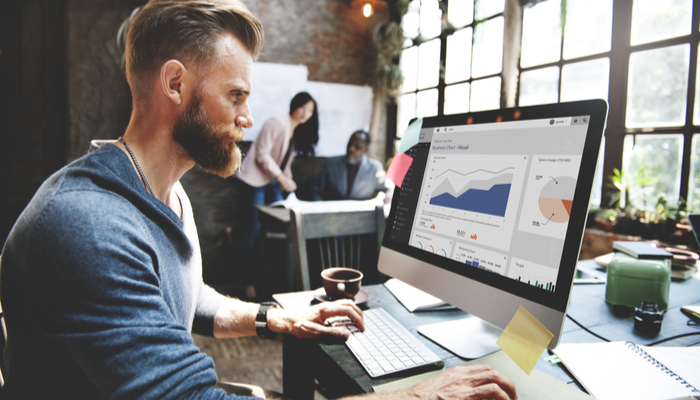 We're far from the days when taking out an ad in the local newspaper and hoping word of mouth was enough to keep your business afloat. Whether you're a small business owner who is new to the game or you've owned a medium business for decades, online marketing is an important aspect of success. If you're wondering what you can do to market your business online, you've come to the right place.
How to Market Your Business Online
Social Media
It's time for your company to have a dedicated social media presence. There's no two ways about this: either your Facebook, Instagram and Twitter accounts are on point or you're leaving money on the table. There's nothing you can do to buy the kind of buzz, engagement and word of mouth that a good social media manager can afford you.
If you don't have a social media manager, that's a role you need filled as soon as possible. A young and tech-savvy employee with a penchant for engaging with people on social media could be promoted to such a position, or you could look outside the company to hire such a person.
Local Listings
There are three major online local listings you should be represented on. Firstly, and most importantly, there's Google Places. You want to show up on Google searches, and you want to be included in online listings, so you need to be registered on Google Places. This is doubly important if your business is a retailer or a restaurant.
The other online listings are Yahoo! Local and Bing's online listing. All three of these online listing services are free, and they're a great way to get your business out there. Consider getting your online presence up and running through these services.
Blogs
Another great way to build your online presence is through a blog. This is something your social media manager can take on, as well, or you could hire a professional writer for this position. In either case, a blog is a great way to engage customers and endear people to your brand.
Things that a blog could cover are quite varied and could depend on your business's specifics. For instance, if your business is a restaurant, your blog could cover recipes, specials, events and news relating to the restaurant. Whatever makes your business tick, that's what you should blog about.
Search Engine Optimization
Search engine optimization, or SEO, is a process of making your website's pages easier to find in search engine results. This involves using specific keywords and repeating the keywords in headers, titles and meta descriptions. A web developer, site designer or some similar type of professional would be ideal to tap in this sort of marketing push.
Consider hiring a freelance web designer to make sure your business has a webpage that is ideal for search engine optimization. They'll be able to go in and make your site look great, and make it more searchable on sites like Google.
Email Marketing
Email marketing allows you to email your customers directly when they're on a mailing list. You could email them news about new offers and deals, or coupons for hot new items. You could also email them to keep them abreast of news relating to your business, potentially increasing customer engagement with your brand.
In short, there are a number of ways you can leverage the internet to make your business more recognizable and to increase your business's performance. Really, the biggest mistake you could make is ignoring your online presence. There's money to be made: you only need to capitalize on online marketing so you can make it!