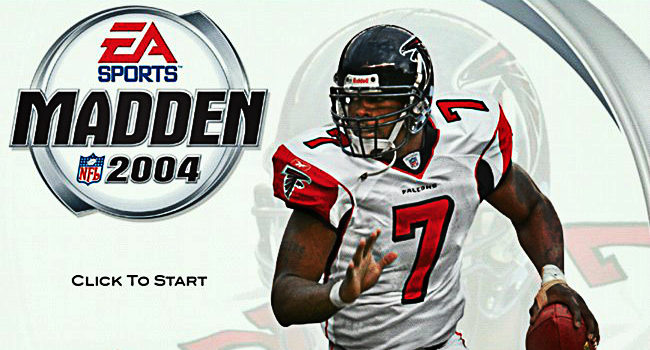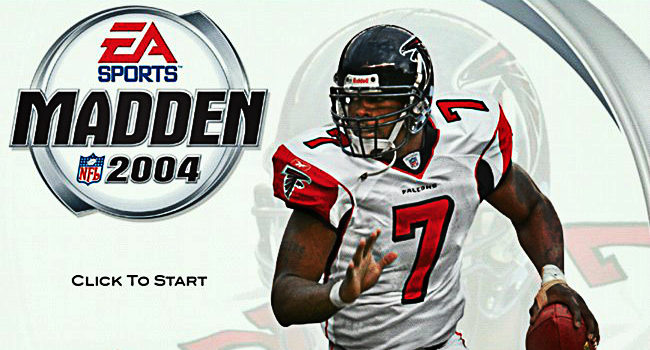 Its All Madden all week. We are taking the time to celebrate the most storied video game franchise the world has or will ever...
Its All Madden all week. We are taking the time to celebrate the most storied video game franchise the world has or will ever see. This game has single handedly changed America's pastime from baseball to football. It has captivated 2 generations of men for 30 years. A lot of people's favorite Madden is the one they played first or the most as a kid. This generally iterate on a formula in such a way that it can be difficult to distinguish between the different versions. From its roots in strategic play creation to the introduction of a full-fledged story mode in last year's game, there are features that are usually lauded more than the games themselves. But what if you had to pick the best one? Lets take a look at the Top 5 best Madden Years and the Best players in those games.
1.Madden 11: Chris Johnson
THis was the year it all came together, Defensive controls, hit sticks, 11 had it all. Madden was hitting a peak with now where left to climb, then EA created Madden NFL 11, an iteration of the series that is built more with the mainstream fan in mind, while still not losing any of the hardcore-focused accoutrements that have made their way into the package in past years. This was the year your AI teammates would actually land successful blocks and hold them long enough for you to utilize them if you can read the defense correctly.

MAddens best player in 11, hands down Chris Johnson. Step One: Wait for blockers.  Two: Press turbo like your life depended on it. Step Three: Score. That's how unfair CJ2K was in Madden.

2.Madden 2002 Best Player: Ray Lewis 99*

Madden 2002 was the second title in the franchise to be released on the 6th generation consoles. Madden NFL 2001 was by far the most graphically impressive football game to date, and Madden 2002 supported the upgraded visuals with the inclusion of several features that fans raved over. The addition of importable draft classes. Madden had been releasing a little over a month after its collegiate counterpart NCAA Football each year, but never before had the games had any sort of crossover. Now it did.
3.Madden 2004 : Michael Vick
You don't have to look much farther than the cover to understand what made this iteration of Madden so great. Michael Vick. Those two words create two emotions in long-time fans of the franchise. Either the joyful memories of running for hundreds of yards on your opponent because they couldn't keep the former Falcons quarterback from making big plays, or the feeling of frustration as that red and black blur went streaking past your defenders on his way to yet another touchdown. Vick is the only thing we remember from this iteration but this was the version that got all the 6th gen features and functions right.

It's true. Michael Vick received no 99 overall ratings from EA Sports. And yet … he's hands-down the greatest Madden player of all time. His 2004 avatar was invincible. He had the arm strength to hit Peerless Price on deep route after deep route or Brian Finneran over the middle (just flip the play because Vick's a lefty). He had the speed and acceleration to roll around the field with immunity.
Vick was to Madden as Bo Jackson was to Tecmo Bowl. He was a cheat code in a football jersey.
4.Madden 05 : Ray Lewis
its release that year was nothing to be scoffed at, and it shipped with a feature that changed the way that people play the the game still today: The hit stick. If Madden 2004 was the year of dynamic offensive plays with Michael Vick, 2005 was the year of dominant defensive plays from the leagues best defenders. Mapped to the right thumbstick, a well-timed flick into a ball carrier could have devastating results: fumbles, injuries, and just those kind of hits that get people out of their seats. Cover athlete Ray Lewis was one of the most terrifying linebackers to ever play the position, and Madden 2005 allowed players to strike the same kind of fear in their virtual opponents.

Ray Lewis was 99 many times over the  Madden years and rightfully so. This year was a big focus on defense, they needed to combat the Mike Vick fiasco of 04. Only one thing to do, release the terrifying Ray Lewis.
5.Madden 95 : Barry Sanders
While the gameplay of the franchise hit its stride three years prior, improvements came in Madden NFL 95 in the form of the actual NFL and player licenses. The previous year had NFL teams, but no player names or attempts at likenesses. Madden NFL 95 changed that, and was the sports game to play for a long time.
EA enjoyed quite a bit of success on the early generation of consoles even though it was unable to use real player and team names. Madden NFL '94 saw the inclusion of the NFL License which meant that, for the first time in franchise history, the game was able to include the city and mascot of a team's real life counterpart.

Also lets have moment of silence for all the cracked T.V. screens Sanders forced in the early days of 'Madden.' His in-game cutting and juking ability are still unrivaled.
The Final Madden Years Thought
We all know the best year is always the current year, graphics and play get better every year. Madden keeps getting better every year, but that doesn't mean that a time and place doesn't line up for us all and produce a legendary incarnation of our favorite game.